Starts: Tue, 23rd of May 2023
Break: Mon, 26th of June to Sun 9th July
Ends: Tue, 8th of August 2023
Address: Google Map
18 Alfred Street
Norwood SA 5067
Happiness
Practical Philosophy continues after the Introductory Course – The Wisdom Within, with classes that advance and guide students to open their awareness more fully and connect more deeply within themselves. Each Foundation Course covers a single theme that builds on the material introduced in The Wisdom Within. Foundation courses are offered in no particular order, at different times of the year.
This next foundation course, Happiness, will be offered starting Thursday Tue, 23rd of May 2023. The course consists of one session per week for 10 weeks, on Thursday evenings from 6:30pm Each session lasting 2 1/4 hours with a short break in the middle. The cost for this 10-week course is $179. Enrol before 16th May 2023 and enter the "Early Bird" code for only $150.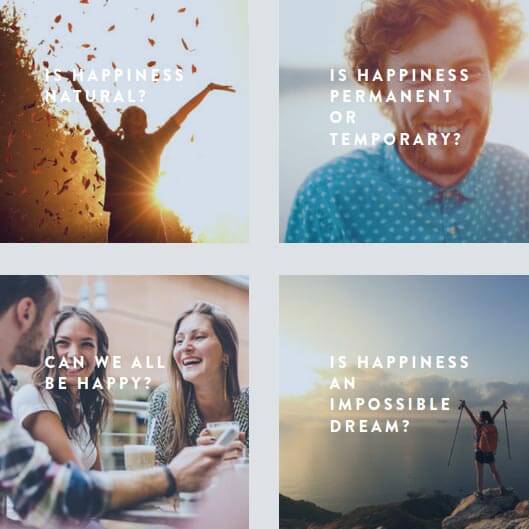 Refund Policy:
Students may cancel their enrolment, for any reason, before the end of the second week of term, irrespective of whether they have attended a class. The enrolment fee will be refunded, less a $15.00 administration charge.

If COVID-19 related regulations change after the course has started:

A partial refund will be offered or the option to defer to a later date.

An option to switch-over and participate online via the Zoom Meetings platform.

About the course
How much would you sell your happiness for? Do you ever give it away for free by reacting to another person or a thought? Is it possible to be happy all the time? Or do we have to know misery to be happy? These are the kinds of questions that the Happiness course addresses and along the way touches on such subjects as the importance of the present moment, the power of direct observation and the creativity inherent in centred attention.
Overview
The material draws on some of the fundamental western philosophical concepts such as Plato's divine and human goods as well as introducing us to Marsilio Ficino. Questions such as:
Can everybody aim to be happy or is it just for the few to enjoy?

What is the difference between Happiness and Pleasure?

The relationship between Happiness and the state of attention.