Starts: Tue, 24th of May 2022
Ends: Tue, 26th of July 2022
Address: Google Map
18 Alfred Street
Norwood SA 5067
The way of action
Practical Philosophy continues after the Introductory Course – The Wisdom Within, with classes that advance and guide students to open their awareness more fully and connect more deeply within themselves. Each Foundation Course covers a single theme that builds on the material introduced in The Wisdom Within. Foundation courses are offered in no particular order, at different times of the year.
This foundation course, The Way Of Action, will be offered starting Tuesday, 24th of May 2022. The course consists of one session per week for 10 weeks, on Tuesday evenings from 7:00pm. Each session lasting 2 ½ hours with a short break in the middle. The cost for this 10-week course is $179. Enrol before 30th April and get the "Early Bird" price of $150.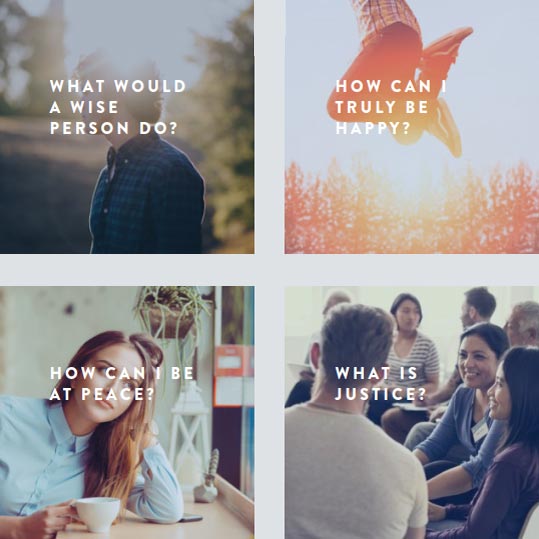 Refund Policy:
Students may cancel their enrolment, for any reason, before the end of the second week of term, irrespective of whether they have attended a class. The enrolment fee will be refunded, less a $15.00 administration charge.

If COVID-19 related regulations change after the course has started:

A partial refund will be offered or the option to defer to a later date.

An option to switch-over and participate online via the Zoom Meetings platform.

About the course
Every human being is active in three realms: the physical, the mental and the emotional – corresponding to the body, the mind and the heart. Some are more active, some more emotional and devotional, others more intellectual. No-one, however, can do entirely without any of these three. They are essential for human life.
Overview
We tend to spend all day long engaged in action. But what does philosophy say as to how this can take place in a way that is not binding but liberating?
How can we act without any pressure from within or without? What blocks or hinders action?

What is the effect when we properly attend to anyone or anything? Is there a way of acting with complete freedom?

What creates, sustains and completes an action?
COVID Compliance for Face to Face Courses
We are taking a cautious approach to resuming face-to-face activities and the resumption of face-to-face courses are being run strictly and in compliance with the current state government restrictions and room capacity regulations.
Covid Safety Measures
Sanitation Stations

are set up across the venue

Social Distancing

and health protocols are implemented

Sign in/out

registers should be completed for each attendee or use the COVID Safe Check-In App